Automotive Window Tinting
For the premium window tinting services in the greater Kansas City, Kansas & Missouri drivers, dealers & businesses trust the professionals at A1 Window Tinting. Our line of premier Solar Gard window films for automobiles, trucks, and SUVs gives drivers the freedom to express their personalities while protecting their vehicles from harmful UV damage. Without window film, your vehicle's interior is vulnerable to damage caused by UV rays entering your windows. Damage can cause upholstery breakdown, interior fading, and super-hot temperatures that contribute to hundreds of dollars in repairs. Give your ride an attractive, new look while protecting your investments. Kansas & Missouri drivers can now choose from a variety of film shades and technologies that best suits your vehicle.
As a result of automotive window tinting, you can enjoy these benefits:
FADING – Help protect your seats and dash from harmful UV & IR Rays
COMFORT – Block up to 70% of solar heat for a cooler ride
PRIVACY – For the ride of your life
UV PROTECTION – Equivalent to SPF 285
GLARE – Prevent glare from the sun and headlights blinding you
CUSTOM LOOK – You know it looks better with tint
SAFETY – No more shattered glass or smash and grab situations
SAVE ON FUEL – Less air-conditioner usage means less fuel burned or battery drain 
Shades range from 5% to 80% VLT (Visible Light Transmittance) with three different film technologies – Non-Dyed films (NR Supreme), Metal infused films (HP-Supreme) & Nano-Ceramic films (Vortex IR & Xenith IR)
At A1 Window Tinting we offer lifetime warranties on our films and services.  We keep you and your vehicle protected with A1 Window Tinting films from Solar Gard.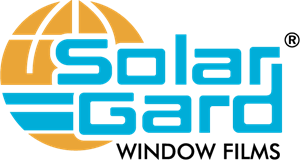 Learn More About Our Window Tints
Care and Maintenance
Film Dry-out Time
The mounting solution used during the installation of your Solar Gard window film may require a dry-out time. Cold or non-sunny weather conditions can lengthen the dry-out time, while warm weather and direct sun light exposure will shorten the dry-out time. Small water beads and a slightly cloudy look may appear during the dry-out time. If slow drying does occur, do not become alarmed. The film will dry-out.
DO NOT CLEAN THE FILM FOR 30 DAYS AFTER INSTALLATION.
Cleaning Instructions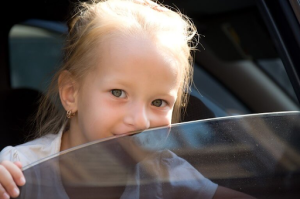 To maximize the life of the window film, please follow these instructions for proper care and maintenance.
Always use clean, soft materials to wash and dry your window film surfaces

Most glass cleaners will work well, although a good cleaning solution for window film is 1/2 ounce of liquid dish soap added to 1 quart of fresh water.

A soft cloth or a clean synthetic sponge is recommended for washing the window film, followed by another clean soft cloth or soft rubber squeegee for drying.

To avoid scratching the film, do not use bristle brushes, abrasive scrubbing sponges, or any cleaning materials that may have been contaminated with dirt particles. Avoid washing interior and exterior windows with the same cleaning materials.

Some brands of paper towels are coarse enough to put fine scratches in the film, even films with scratch resistant, protective hard-coat finish. While these scratches may be too fine to be seen at first, they can cause damage and reduce the polished look of the film over time.