Panorama Films
A1 Window Tinting is a Panorama Pro Premier Plus Elite Dealer for Solar Gard covering the greater Kansas City metropolitan area and suburbs.  For residential projects we offer lifetime warranties that are transferable for five years when you sell your house.  ​
Panorama premium window films keep temperatures comfortable while allowing luminous interior light and views. Our high-performance line offers you a wide range of combinations of solar control and visible light levels, thanks to some of the most technologically advanced products in the world.
Determining Which Panorama® Film is Right for You
Panorama® Slate Window Films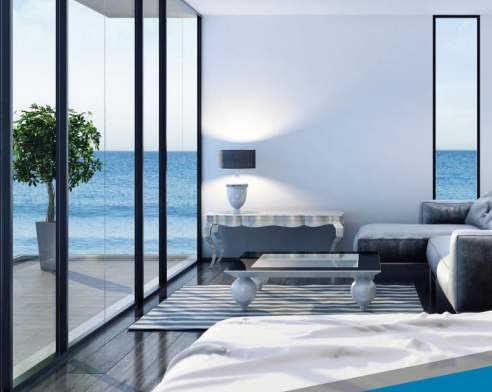 Deliver exceptional solar rejection performance while maintaining views with reduced interior reflectance.
Panorama® Sterling® Window Films
Protect against solar heat, lower cooling costs, and block 99% of harmful UV ray exposure.
Panorama® CX Ceramic Films
Offer an attractive balance of solar heat rejection and low reflectance, with exceptional durability and a natural
appearance that maintains views.
Panorama® Hilite® Window Films
Boast technology that provides extraordinary solar energy rejection performance along with higher visible light
transmission.
Panorama® Solar Safety Window Films
Offering high quality security through a resilient layers of high-tensile polyester and aggressive adhesives for impact resistant
security.
Ecolux™ Low-E (Low-Emissivity) Summer/Winter Window Film
Protects from solar heat in the summer and also keeps interior heat inside during the winter.
Take a look at our line up of window tint films available for your home, by visiting us today!