Whether you're aiming to add some style or just looking for a change of scenery, decorative films are a simple and cost effective way to do so. Decorative films are very versatile because they allow total freedom in design and can be customized to fulfill any requirements. Various films can be used to create the finished products, whether it is textured, patterned or colored film. You can also influence the transparency of the glass surface as well as its light transmittance.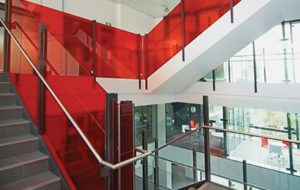 Add Privacy
Decorative films allow you to add privacy to any space on a window or glass partition.

Improve Looks
Decorative films can transform plain glass into a integrated design element in the space of your home or office.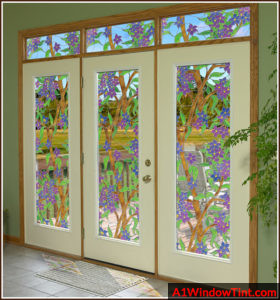 Save Money
Decorative films can also achieve the look that you want at a fraction of the cost of custom glass. It can also be removed if your needs change. In most cases, custom glass will require the panel to be changed.
Integrate Branding
They can enable you to integrate company or product branding on windows or glass panels.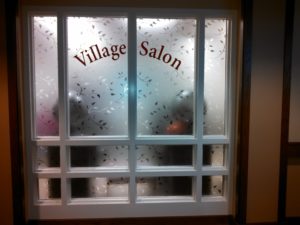 Create Visual Break
Decorative films also allow you to create a visual break on a piece of glass so that the eye registers a break in the line of sight.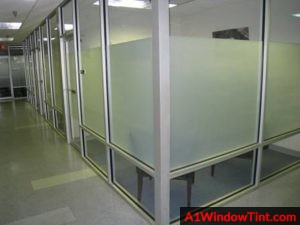 Easy to Maintain
The texture of custom glass makes it difficult to keep clean as oils and dirt become lodged in the surface. The films can be wiped clean helping to keep the design looking as good as new.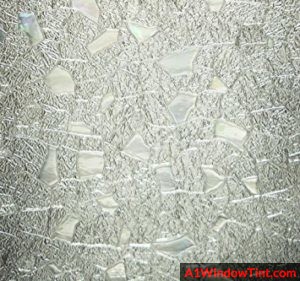 Nearly Unlimited Options
Custom glass panels are expensive and have limitations, using decorative films will enable you to achieve a nearly unlimited amount of options at a fraction of the price of custom glass.