Window Tint coast to coast
Our LLumar Window Film to enhance the look and performance of glass in your life; auto, home and commercial. From UV protection, glare reduction, and temperature control to energy savings, safety, looking good, and interior decorating; A-1 Window Tint provides you with practical tips and advice to improve your quality of life in your Home or Businesses.
Walks on the beach, beautiful sunsets,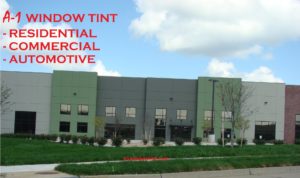 water sports, fishing, and a relaxing environment naturally have drawn millions of people to coastal living. Whether in Oregon or Florida, Maine or Texas or on any other coast line, there are some incredible benefits to oceanfront living. The proof is in the numbers. Over 123 million people (that's 39 percent) in the US live on the coast even though it only represents about
10 percent of the land area, according to the National Oceanic & Atmospheric Administration.
Along with all of the coastal living advantages, come some unique challenges in maintenance and upkeep. So much so there is a home maintenance guide written specifically for coastal homes. Environmental conditions can easily deteriorate and corrode most materials used in the average building process. Windows, doors, hardware and fixtures are just a few at risk. Salty air is tough on structures including homes, condos and commercial properties, as well as cars and just about anything constantly exposed to the outdoors.
The corrosion-resistant films provide 99% UV rejection. That means protection from damaging heat without compromising aesthetics.  Low interior and exterior reflectivity,
Panorama window film is one of the most popular window film today.