Window Tinting Laws: Lee's Summit Missouri
There are many rules and restrictions regarding vehicle window tinting in the state of Missouri. Make sure to review these restrictions before you get your windows tinted to avoid traffic stops and expensive tickets, also to ensure everyone's safety on the road.
Reflective restrictions when tinting
When tinting car windows, you need to know the reflective percentage limits.
The front windows can not be over 35% reflective
The back windows can not be more than 35% reflective
How dark can window tint be?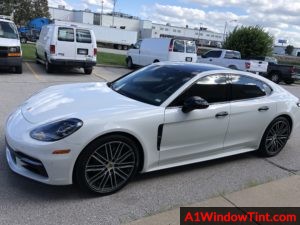 There are different darkness restrictions depending which windows you are wanting to tint.
Non-reflective tint can be on the top of the windshield above the AS-1 line
Front side windows must be no darker than 35%
Any darkness can be used on back windows
Any darkness can be used on rear windows
Other Tint Regulations:
Make sure to stay updated on all your state's laws regarding the tint you have on your vehicle.
If the back window of the vehicle is tinted, dual side mirrors are required
Legal tinting does not require an identification sticker on the vehicle
The manufacturers of film are not required to certify the film they sell
No specific colors of window tint are banned in the state of Missouri
There are medical exemptions for special tint allowed by the state of Missouri
Traffic tickets regarding window tint:
If your window tint does not comply with the state laws you can be finned $25-$275+
If you remove the illegal tint from your car the ticket will be closer to $25 depending on the state you are in
If the request of the removal of illegal tint is ignored, tickets will be given that will be worth hundreds of dollars.
It is very important to stay updated on the state laws regarding the restrictions of window tint to avoid pricey tickets.