Solar Gard "MICROBIAL PROTECTION" Film Solutions
Designed to be easily replaced, Solar Gard Antimicrobial Films provide a virtually invisible barrier that protects flat surfaces from permanent damage. They also feature BioCote® proprietary silver ion technology, which is applied during the manufacturing process of these films.​
Silver's scientifically proven antimicrobial properties protect these films from the negative effects of microbes by inhibiting their growth on the protected film's surface. With a long history of success as an antimicrobial, silver is one of the most widely used technologies in the world.​
The BioCote® technology in Solar Gard Antimicrobial Films reduces microbial activity the moment microbes come in contact with the surface, protecting the film from odor and stain causing microbes to keep it cleaner and fresher for longer.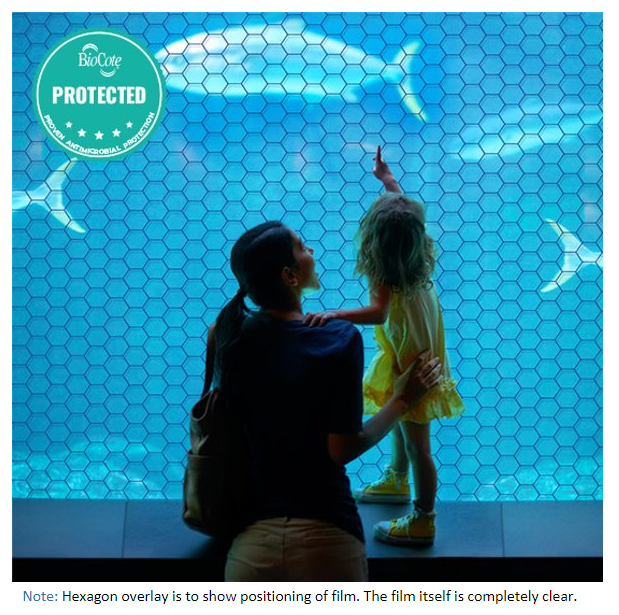 What are Antimicrobials and How Do They Work?​
Antimicrobials, like those contained within Solar Gard 4 Mil AM with BioCote technology, negatively affect the growth of microorganisms in various ways. They can damage essential proteins, leading to failure of energy production, or disrupt the microbe membrane, altering structural integrity. They can also cause oxidative damage, resulting in damage to the internal systems of the microbe as well as interfere with DNA to prevent microbe replication.
Where Can Antimicrobial Films Be Installed?​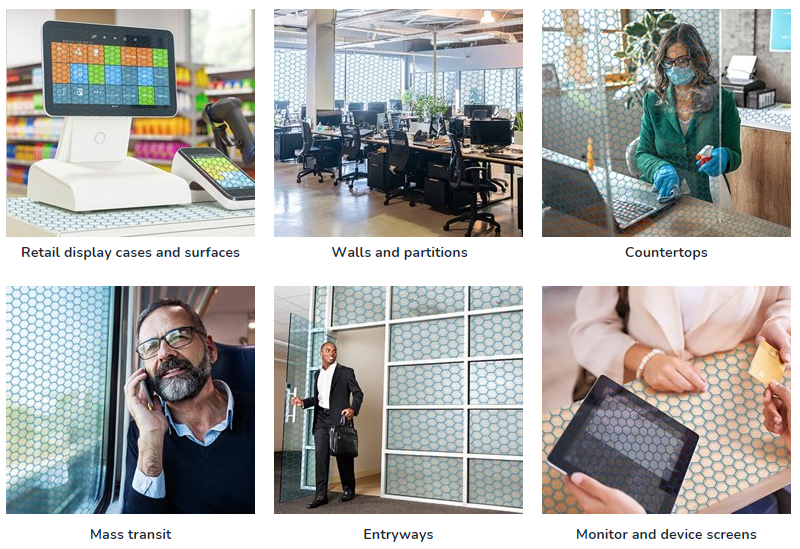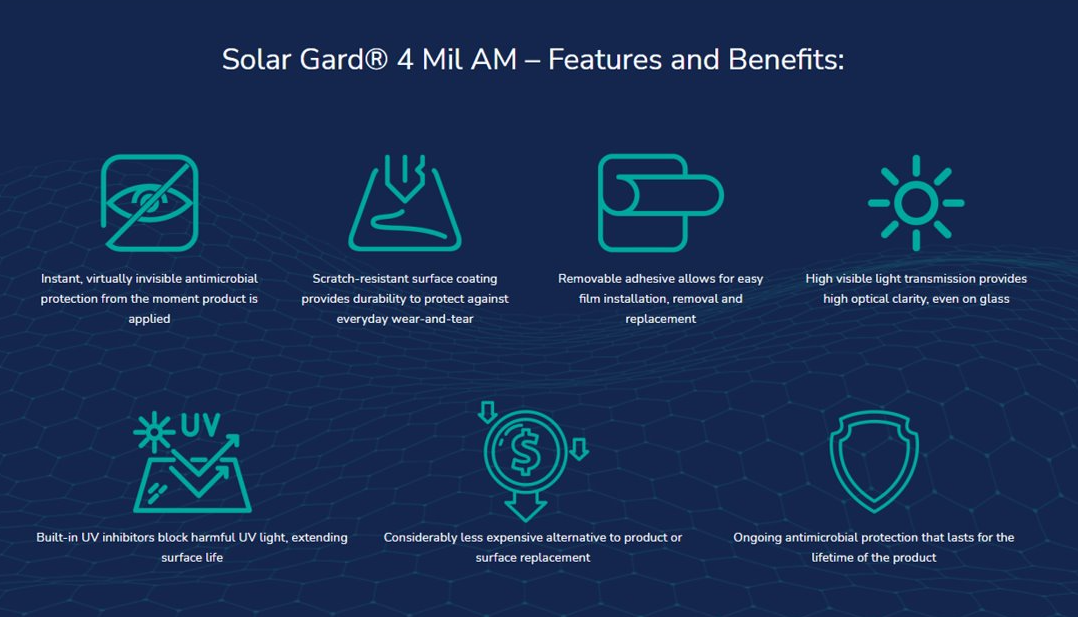 Resources:​
Click the links below to download resources in PDF format.​